Apple made waves with its blazing fast new A17 Bionic chip in the iPhone 15 Pro. But Android brands like Samsung aren't standing still. Leaked benchmarks of Qualcomm's upcoming Snapdragon 8 Gen 3 chip show it stacking up impressively against Apple's latest and greatest.
While the Snapdragon 8 Gen 3 won't be built on the cutting-edge 3nm process like the A17, it's still poised to deliver huge gains over its predecessor. In benchmarks of its GPU performance, it scored over 15,000 in Vulkan tests. That's a massive 50% increase over the Snapdragon 8 Gen 2!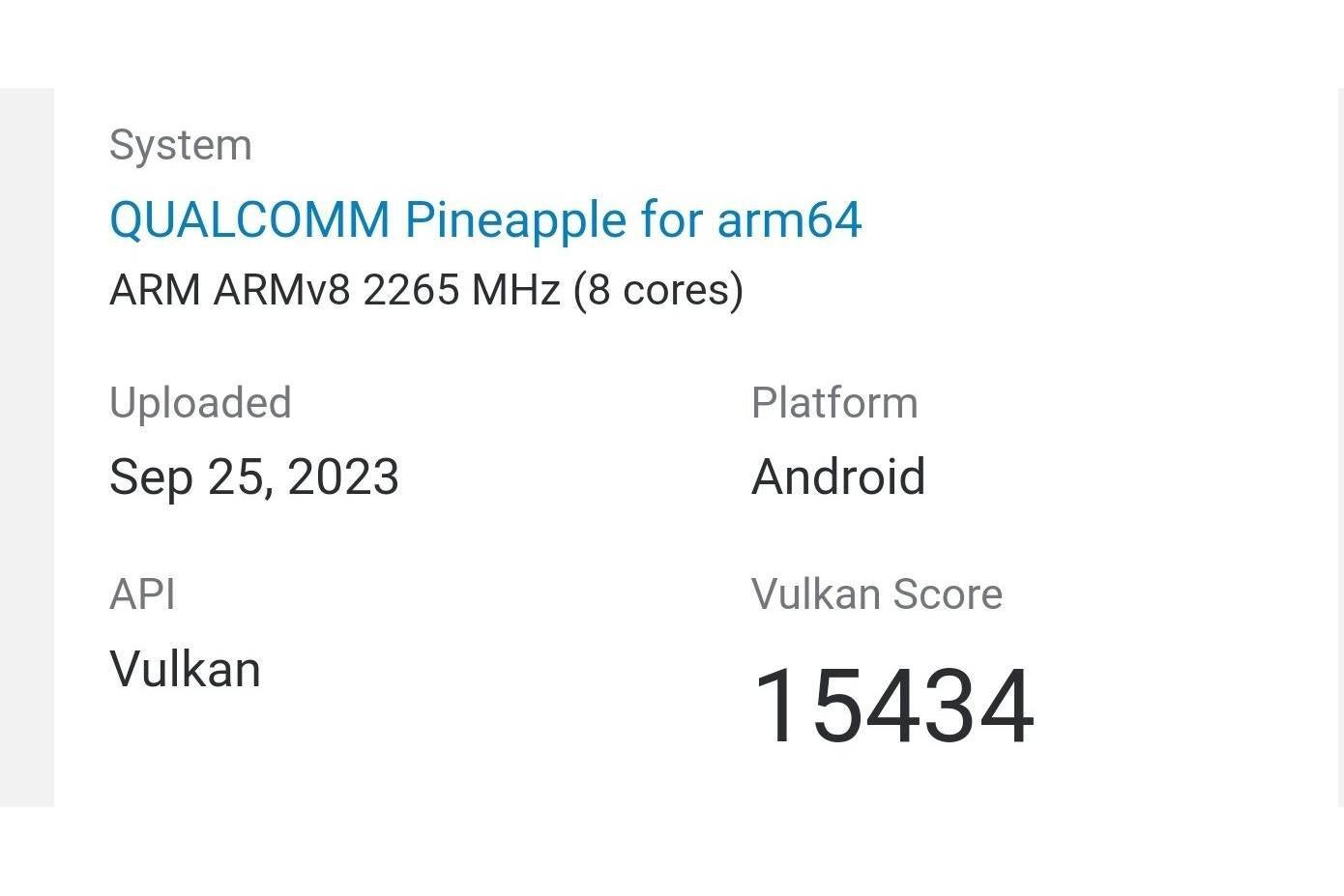 This puts it in prime position to surpass the A17's graphical capabilities in real world gaming. Of course, benchmark leaks don't tell the whole story. But the trajectory suggests the Snapdragon 8 Gen 3's GPU could eclipse Apple's.
On the CPU side, the Snapdragon 8 Gen 3 is also making big strides. It's expected to beat the A17 Pro in multi-core performance based on leaked Geekbench scores. Single-core speed still appears to favor Apple for now. But there's time to optimize the Snapdragon further before the Galaxy S24 launch.
All in all, the leaks indicate Qualcomm is ready to go toe-to-toe with Apple's silicon again. The Snapdragon 8 Gen 3 probably won't claim the performance crown across the board. But it looks certain to continue closing the gap and give Android flagships a chance to shine. Exciting times are ahead for mobile power users no matter which platform you prefer!