Apple has confirmed that it is currently internally testing iOS 17.0.3, an update expected to be released next week to fix an overheating issue affecting some iPhone models. As we reported last month, a bug in iOS 17 was causing overheating when using certain apps like Instagram and Uber on iPhone 15 Pro and iPhone 15 Pro Max devices.
The overheating would happen when opening Instagram, playing games like Asphalt 9, ordering Ubers, or charging the phone. Thankfully, Apple says it won't have to throttle iPhone performance to resolve the issue. Apple is also working directly with app developers like Instagram to update their apps – Instagram actually already released an update last week that included a fix.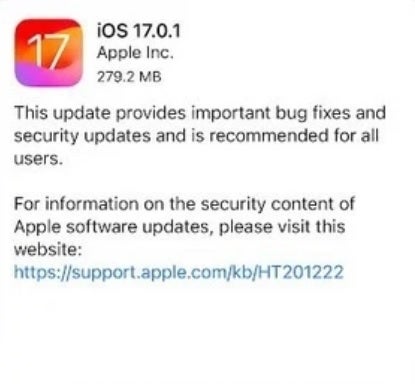 This overheating bug has required several rapid software updates. Apple released iOS 17 on September 18th, followed by 17.0.1 and 17.0.2 to patch various other issues that cropped up. Now iOS 17.0.3 aims to finally resolve the overheating problems that have led to some iPhones becoming too hot to handle and experiencing rapid battery drain.
Many users reported battery percentages dropping by 1% per minute while the iPhone was overheating. So the update should improve battery life on affected devices in addition to fixing the temperature issues.
While the overheating was most reported on iPhone 15 Pro and Pro Max models, the performance of the A17 Pro chip should not be throttled by the update. This will allow the new iPhones to continue running at peak speeds after the overheating issues are addressed.
Look for iOS 17.0.3 to be released sometime in the next 1-2 weeks if Apple's internal testing goes smoothly. This should finally fix the headaches caused by overheating iPhones and allow users to once again use apps like Instagram without worrying about their iPhone overheating.